English
Your

barefoot shoes shopping can be easier again! We launched a new online store www.

footic

.com with more than 1 500 products and 60 brands in stock - for Kids, Women and Men!
We hope you will enjoy a pleasant shopping on

Footic

with all details and information available in English (some of the product info are being translated right now yet).
We will be happy if you share this information with

your

fellow barefoot and minimalist shoes lovers and if you join us on Facebook or Instagram!
---
for shopping on www.littleshoes.cz
Our webpage is not in English at the moment, however, we are ready to serve our customers abroad as well. Here is a brief description of the order process with some translations into English, which may help you to process your order.
Step 1 – Choose your items and put them into the basket
Choose the shoes or other goods according to their pictures, do not hesitate to contact lucie@littleshoes.cz in case you need some other information or try a translator. There is always a chart with sizes - the length and width of the particular model. Under the picture, you can see available sizes and the price. Click do košíku to add the item to the basket.
Step 2 – go to the basket and proceed with your order

To finish the order, go to the basket and click pokračovat v objednávce.
1. Choose your country = země doručení
| | |
| --- | --- |
| Belgie | Belgium |
| Bulharsko | Bulgaria |
| Dánsko | Denmark |
| Estonsko | Estonia |
| Finsko | Finland |
| Francie | France |
| Chorvatsko | Croatia |
| Irsko | Ireland |
| Itálie | Italy |
| Litva | Latvia |
| Lotyšsko | Lithuania |
| Maďarsko | Hungary |
| Německo | Germany |
| Polsko | Poland |
| Rakousko | Austria |
| Rumunsko | Rumania |
| Slovinsko | Slovenia |
Choose the payment method = zvolte způsob platby

Bank account transfer = bankovním převodem z účtu mimo ČR
Online payment = online platba kartou
osobní odběr (for other countries – we will contact you prior to the payment to confirm the final price including the transport costs)
continue by pokračovat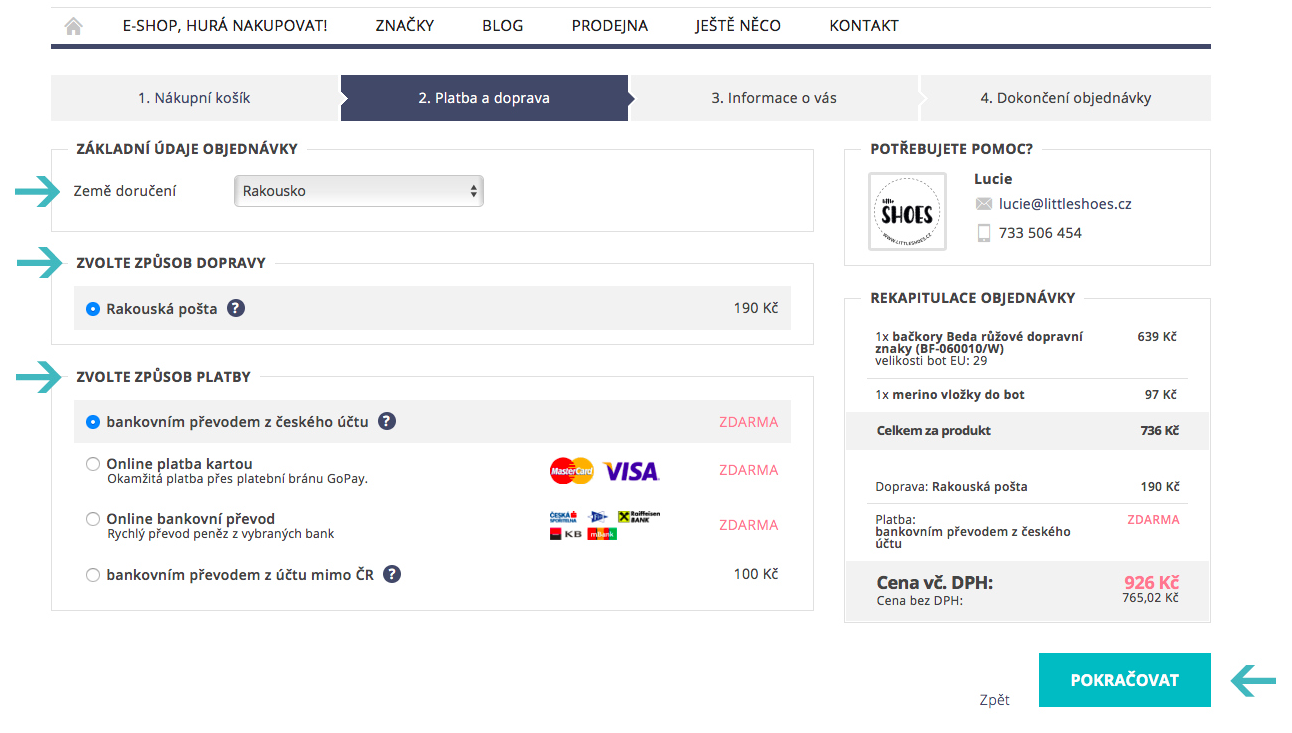 Fill in your contact information

E-mail and phone number = email,telefon
Name and surname =jméno a příjmení
Street =ulice
Number = číslo domu
Town = město
ZIP code = PSČ
For other countries - click to zadat poznámku pro prodejce and write down the country where you want us to deliver your order.

Don't forget to agree with the terms and conditions by clicking on souhlasím s obchodními podmínkami.
Finish the order by clicking at odeslat objednávku.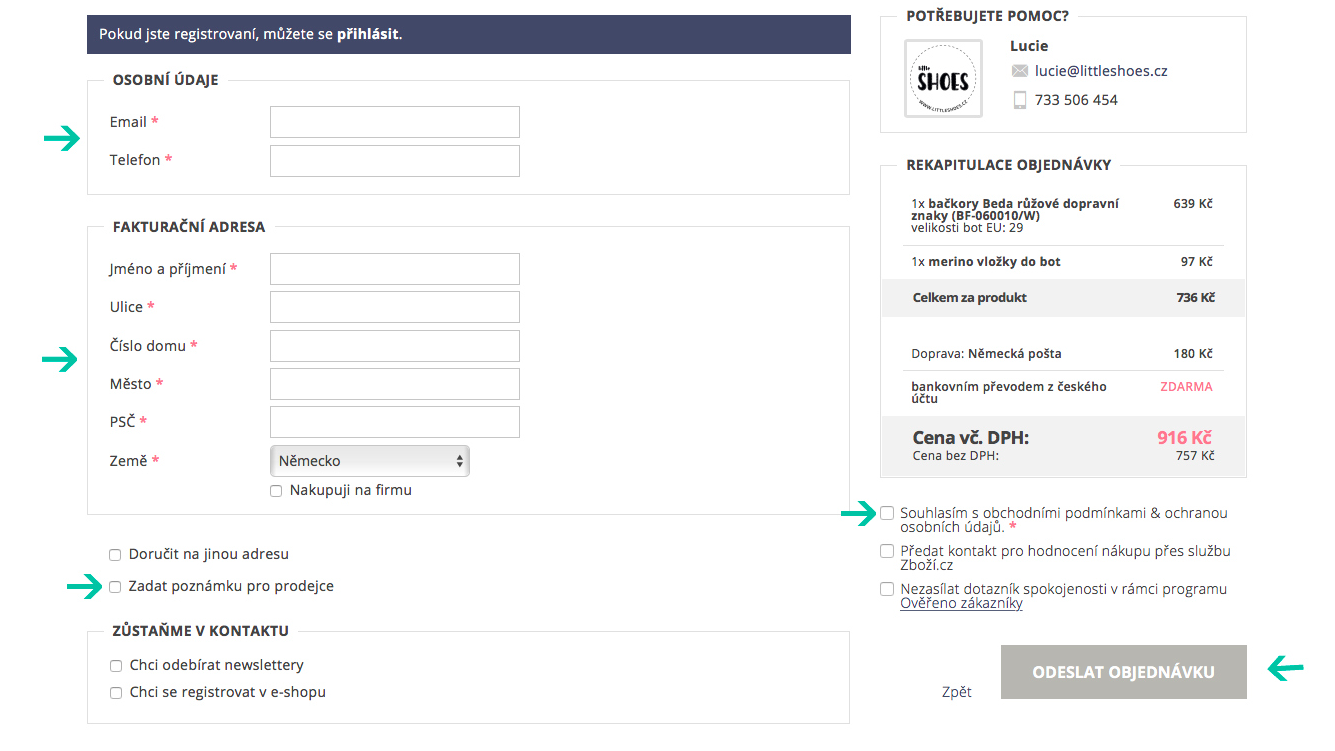 TRANSPORT COSTS see HERE
Záznamy nebyly nalezeny...